To rent an Old Age Simulation Suit for a day or two, write us when you want to use the simulation suit, and where we shall send it to. We will deliver it to any address in Europe and pick it up there again (except maybe some tiny islands and oil platforms in the North Sea). Delivery, pickup, and transport insurance are included in the price.
Select a simulation suit model. The Senior Suit Alpha simulates 17 aging effects and is good for short periods of experience as for public events. The Senior Suit Beta is highly realistic, simulates 20 aging effects, included a two-stages optical simulation and an electronic tinnitus. It's a professional tool for professional ocasions: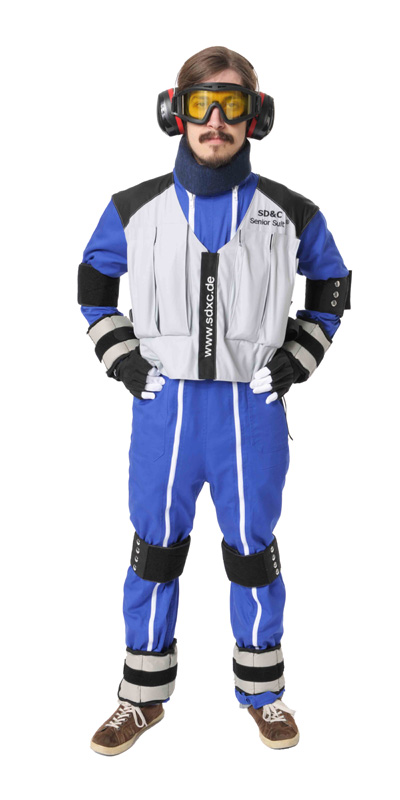 2) If old age is not enough, you can simulate additional effects and diseases like parkinson tremor, variations of tinnitus, hemiparesis (disability to move one side of the body, like after a stroke), you can show the effects of drunkenness, or what it's like to have only 15% of normal sight: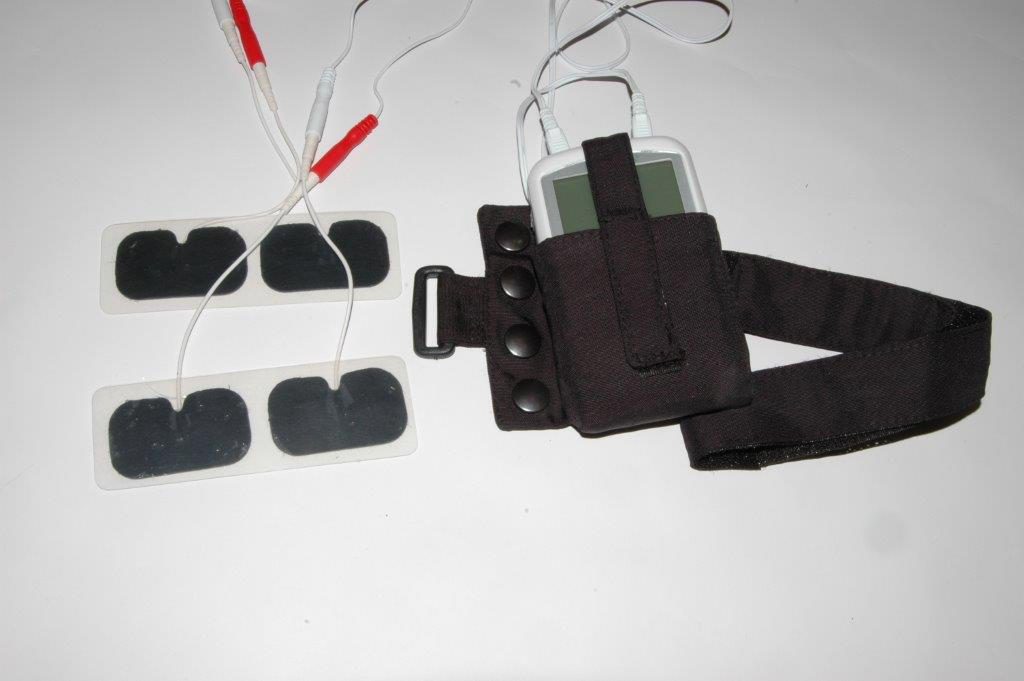 3) After having received your email, we will send you a rental reservation confirmation and a proforma invoice. In due time before your rental days, we will pack and send off a simulation suit and make sure it arrives in time. Every Senior Suit will come in a separate trolley case in a 20 kg parcel. Instructions of use with samples of applications will be included. When your rental time is over, the simulation suit will be picked up again.
So, please, send us an email to info@sdxc.de. :(And include your VAT-Number, if you have one, as rental will then be tax-free.)